The 21st century is the digital age, What was impossible two decades ago has become easily achievable with a click of a few buttons. However, what hasn't changed is the need for money. But there is good news for anyone and everyone who wants to make money. This is where online business and e-commerce comes into play. The world wide web has connected billions of people across the globe and has opened them to unlimited possibilities.
Pakistan has one of the fastest growing online market in the world. There are numerous advantages of starting an online business, especially in Pakistan. Firstly, there is no need to have a physical shop to sell your products. Secondly, a large amount of potential customers can be reached with a proper social media and online marketing strategy. Thus, one can start the business with a minimal amount of investment.



We will discuss the most important components that are required to run a successful online store.
Product
Drop Ship
Target Market
Online Store
Marketing
Delivery & Payment Solutions
Taxes & Company Registration
Pricing
Pick a Product/s

First most, you must decide what you want to sell on your online store. There are multiple questions one must answer before picking a product. Does this product solve a problem? How many people would be interested in buying this product? Is this product available in the market? If it is, is it easily accessible to your potential customers? Is this product original or something new And most importantly, is there enough margin to sell this product online and still make a profit?
If your product isn't readily available in the market or it is a completely new product, which a large amount of people would be interested in buying, it would be a good thing to sell on your online store.



Some products that are available in physical stores but it's more convenient for people to order them online because they don't want to spend the time or go through the hassle of getting it. These kind of products do sell well even on high premiums.
If you're deciding to start an online business you most likely know what you're going to be selling online. Its best to stick to your expertise. Someone owning a clothing or a mobile store would be better off making an online page for his/her existing business.
Drop Ship

It's important to notice that many of biggest online retail companies in Pakistan don't actually own any inventory. They get vendors to list and sell their products and take a commission off each sale. What's interesting is that Daraz has recently launched a program called DForce, which lets people to sell all listed items on their websites. Once a successful delivery has been made, the seller gets a commission. 
In some businesses, owners have to invest in buying product which they later on sell on a profit. While some make the purchase after they have made the sale, this is the best way to go. With the luxury of not having to keep any inventory till the sale gives you two major benefits. One, the risk of your loosing your investment goes way down. Two, you can spend money that you would've tied up in inventory in other places like marketing and operations, thus expanding your business further. 



Target Market
Once you have decided which product to sell, its crucial to determine what you're target market is going to be. This is because one can concentrate most of the business' marketing budget towards those set of individuals who are more likely to buy the product. Target Market could include gender, age group, location, hobbies, job type, education level, social status etc.
A good example of this would be of some one selling jeans would target a large amount of people of both genders regardless of their age group, location or hobbies. While, someone selling educational books would only target students and specifically those who might need them.
Online Store
Now it's time to decide where you'll be show casing your products. Most people start off with a Facebook and an Instagram page and once they gain some traction, they invest in a fully functional e-commerce website. You can start off with all three of these options, but a Facebook Page is a must. And I have seen people sell inventory of millions just on Facebook.
According to a recent survey, it was revealed that the best place to sell your product in Pakistan was Instagram. Yes, since our Pakistani youth spends more time on Instagram than any other social media platform, it would be wise to incorporate a well maintained Instagram Business Page for your online business.
Lastly, e-commerce websites can be made for super cheap. There are hundreds of freelancers on Facebook Groups and the Freelancer website, who can make a world class e-commerce website for around 15,000 pkrs. Uploading your inventory and maintaining the website is an easy task one can learn with minimal effort.
However, there are alternatives like Shopify, which take away the hassle of having to construct a website from scratch but it comes with a price tag of about $30 a month.



Marketing
Marketing is the most important aspect of your project. It will either make or break your business. I've seen people that have sh**ty products, but have amazing marketing skills and are making a full time living just from their online stores.
Social Media
Both Facebook and Instagram offer paid advertising on their platforms. These are the only two forms of social media advertisement you will need. In my opinion, Facebook Ads are the best way to go. You can select your target market in respect to their age, gender, location, hobbies, the pages they have liked, their travel history, the phone and computers they use and even down to their telecom carrier. Marketing on Facebook in itself is an art and a science. Most people don't get results right away and parameters must be changed or completely new ads must be created to get desired results. But once you start getting results and the money starts rolling in, you'll truly understand what Mark Zuckerburg has managed to create.
Google Ads
This is another tool you can use to acquire customers. Keywords that are relevant to your online store can be selected in a campaign. So, whenever someone searches for those keywords your ad can pop up on top of the results. Google charges different rates for different keywords depending on their popularity and competition. An analysis of the range of price you will be paying for each click would be presented to you before launching the campaign. Thus, it is up to you to decide if it is worth paying for these clicks.
On Ground Advertising
Even though, Facebook, Instagram and Google Ads are enough to drive you decent traffic to generate sales. But one should not underestimate efforts on ground that could possibly lead to sales. These include but are not limited to handing out fliers in high traffic locations like the mall, schools, cafes etc, putting up posters, going door to door or shop to shop to sell your product.  



Delivery & Payment Solutions
The Pakistani E-Commerce Market is one of the fastest growing in the world. New Delivery and Payment Solutions are popping up to meet with the demand, while current solution companies are improving their services to remain competent in the market. For an online business store its key to have a fast and reliable delivery and payment solution.
Majority of the transactions that take place are through cash on delivery. The major players as of now in COD are TCS, Leopards and Pak Post. All three have their advantages and disadvantages but each one of them can be used by an online business depending on the number of orders and its operational flexibility. Other options include Credit Card, Easy Paisa, Bank Transfer, Skrill, Paypal. Be sure to have a secured web page for most of these payment options for safety purposes. 
Pros: The Biggest Shipping Company in Pakistan, Fast and Reliable Shipping Service, Easy Booking and Order Tracking.
Cons: Won't open account for company with small amount of orders, Cheque issued after one month, Charge more than Pak Post.
Pros: Will Open Account for Company with Small Amount of Orders, Fast and Reliable Shipping Service, Easy Booking and Order Tracking.
Cons: Cheque Issued after almost one month, Charge more than Pak Post, Charged for return parcel.
Pros: Money Received after one week, No Charge for Return Parcel, Cheapest COD Delivery Service.
Cons: Packing and Booking Parcel is a hassle, Shipping takes time, No Order Tracking and coordination with customer is not optimal compared to the former two couriers.



So for companies that are just starting off Leopards or Pakistan post might be a good fit. And once they reach a certain level of orders a day they can move their delivery options over to TCS or stay with Leopards. In my opinion, Leopards Courier is the best keeping in mind they accept small businesses to get on board, even with a few orders a day and provide exceptional services. It is also in the news that Pak Post is getting a revamp and would offer services according to the industry standards.   
Company Registration & Taxes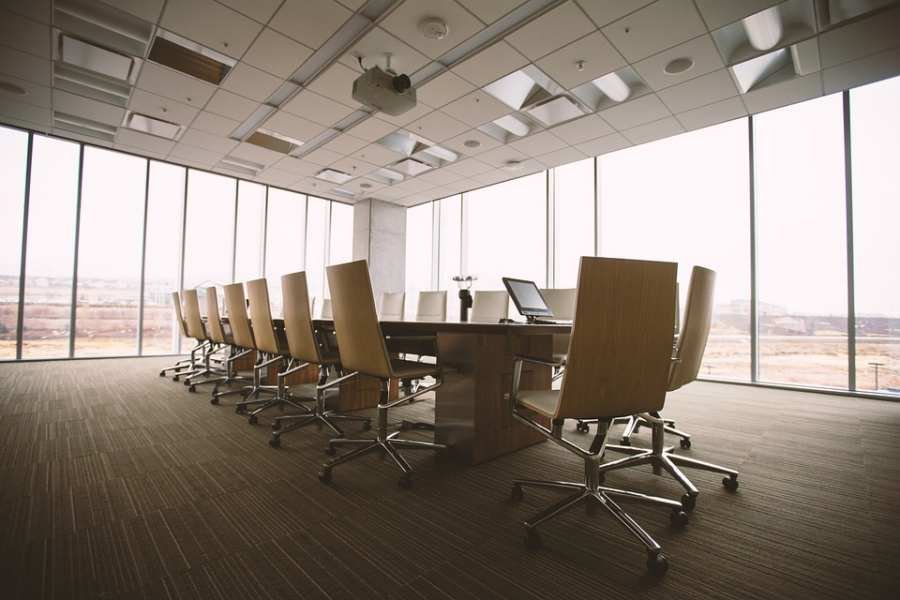 First of all, I would like to emphasize on the fact that you do not need to get your online store registered as a Private Limited Company or a Single Member Limited Company to operate. As long as you pay your sales tax and your income tax you should be alright. It's best to sit down with a Business Consultant to determine which business structure would best suit you. But I would advise you select a good and reputable business consultant as a lot of them can and would take advantage of your lack of knowledge about the matter.
Some young entrepreneurs have been offered expensive services for registering companies which they did not need or were unable to properly manage. Start with a structure that is simple and easy to manage both mentally and financially till you are fully capable. In order to do so you need a reliable and trust worthy business consultant. Search multiple business consultants in your area, check out their ratings or go to one with a strong reference.



Pricing
Last but not the least is pricing. The final price of the product includes the Price you paid for the product, Customer acquisition cost(marketing cost for each order), Shipping(if you're offering free delivery which most people do), Misc. Expenses(vary from business to business), Profit and Taxes.
The figures in the table below will vary from business to business.
| | |
| --- | --- |
| Final Price(What the customer pays) | 2000 |
| Cost of Product(what you pay) | 500 |
| Marketing(Customer Acquisition) | 300 |
| Shipping(If free delivery offered)  | 300 |
| Taxes | 300 |
| Profit | 600 |
It's key not only that you make a decent profit from each order but also decide a price point that is suitable for your target market. For example, if you're trying to sell plane t-shirts for 3000 pkrs a piece, setting the price at 1000 pkrs might be wiser. On the other hand, the local clothing brand, HEF Clothing has been successful in selling loads of minimalist shirts for over 4000 pkrs.



So to conclude this article, I would like to emphasize that making money online in Pakistan is easy if you have the right product. And you can make a tonne of money if you just execute!
Tell us what you thought of the article in the comments below.